On Saturday March 26th, 2016, the 8th Annual Hooked On Music Festival will be an all day, family-friendly event. Two stages will encompass the City Marina square, along Avenue A and Melody Lane, with live performances by 6 popular bands. There will be local cuisine and arts and crafts vendors, in addition to a large kids' activities area including face painters and Busch wildlife. Major sponsors, artists, musicians and other officials will be welcomed into the "VIP Tent", which will include a VIP seating area for enjoying the music, adult refreshments and food.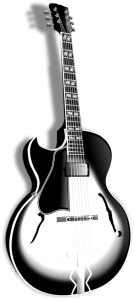 Event literature will be included in local publications during the months of February and March. Website advertisements will be on Original Tiki Bar's website at www.originaltikibar.com and www.hookedonmusic.org. This event will be advertised in counties adjacent to St. Lucie County as well as within. We anticipate full participation from the public in St. Lucie County, as well as outside the county.
Free to the public events are created in order for both the public and the business' involved to succeed. Our advertisement philosophy is "the more the better", and we'll go out of our way to make sure everyone attending knows who and what was involved in making this event a reality.